It's been 66 years since the Allied Forces stormed the beaches of Normandy on 6 June 1944 and we're expecting big things for the 66th Anniversary commemorations.
Everyone will be doing their bit to mark the Anniversary, but one particular group of six men, including former England and Harlequins rugby player Brian Moore, are taking part in a 66-mile walk between June 1 and June 6 from Utah Beach to Pegasus Bridge in northern France, wearing 66lb (30kg) backpacks - the weight an infantryman would have to have carried in the Second World War. The group is aiming to raise funds for the Royal British Legion and the Children's Ward at Addenbrooke's Hospital. You can find out more about the walk, and donate to either the Royal British Legion at http://www.justgiving.com/D-DAY or Addenbrooke's Hospital at http://www.justgiving.com/D-DAYact
Hints for travel:
I am travelling on my own...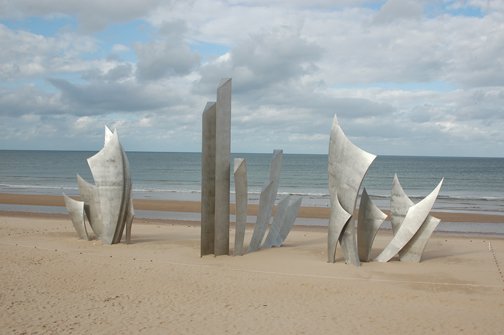 Don't miss Les Braves monument, located on Omaha Beach. This beautiful monument to the Americans who liberated France, symbolises Hope, Freedom and Fraternity and is part of the original Omaha memorial.
Also check out the famous remains of Mulberry Harbour in Arromanches.
Organised tours...
If you're look for an organised tour, something like this 4 day D-Day Battlefield Tour covers everything from Dieppe to the Normandy Beaches.