It was started as a British offensive attack against German forces who were occupying
On the first day there were nearly 60, 000 British casualties including amost 20, 000 dead, the bloodiest day in the history of the British army.
That set the tone for the rest of the battle... months of terrential rain then snow made the trenches intollerable to all who served there. One German officer famously described it as "the muddy grave of the German field army".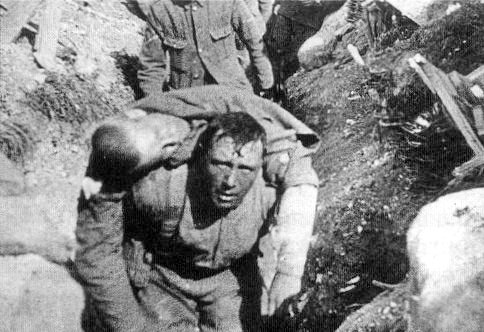 The estimated casualties for the battle are;
Australia: 23,000 casualties
United Kingdom: 360,000 casualties
Canada: 24,000 casualties
France: 204,000 casualties
Germany: 450,000–600,000 casualties
New Zealand: 8000 casualties
The battlefield today remains largely intact with some trenches preserved and over 250 cemeteries for those who fell.
Memorials at Vimy and Villers-Bretonneux, in Caterpillar Valley Cemetery, the Beaumont Hamel memorial park nd the Thiepval memorial commemorate the 2,000 missing and many thousands more dead.
We also remember the last known surviving World War 1 combat veteran Claude Choules who passed away yesterday at age 110.
You can experience and show your respect for all those who fought for our freedom on this historic battlefield in the First World War by taking a Tour of the Somme.